International model Aminat Ayinde confesses: 'I wanted to be thicker with curves and booty'
International model Aminat Ayinde joins Jennifer Sanasie in studio to talk about her diverse modelling career and the differences between working in SA and the USA. We also find out what models tend to eat (or not eat) on set.
Ayinde shares her struggles with body image with us, you might be surprised as to what she has to say! Watch her tell us the secrets to being a successful model.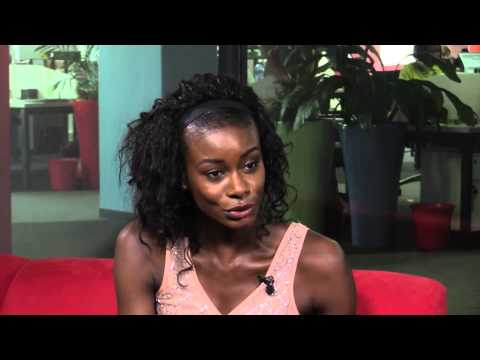 0
LOL
0
awesome
0
nice
0
sad
>
<
Get Involved!
It looks like you're new here. If you want to get involved, click one of these buttons!
Categories
All Politics In Nigeria

51

Elections

8

News

18

Blogs

0

Politics

1

Law & Justice

5

Entertainment

6

Gossip and Water Cooler

1

Science & Technology

0

Car Talk

0

Business

7

Sports

3

Lifestyles

1

Travel

1

Culture / Fashion

2

Literature / History

1

Romance

1

Events

0

Career / Education

4

Environment

1

Shopping / Dinning

0

Comedy & Humour

0

Chat

0

General

7