VIDEO: President Barack Obama Delivers a Message to the Nigerian People
President Obama released a message to the Nigerian people to "highlight the opportunity that the upcoming elections present for all Nigerians to stand together". The video is part of a multi-faceted Administration effort to press for a peaceful outcome for elections now slated for March 28 and April 14. Vice President Joe Biden spoke by phone last week in separate calls with President Goodluck Jonathan and his leading challenger, Muhammadu Buhari, the presidential candidate of the All Progressives Congress (APC).On Saturday, a joint U.S.-UK appeal was issued by Secretary of State John Kerry and British Foreign Secerary Philip Hammond.
READ IT
http://allafrica.com/view/group/main/main/id/00036023.html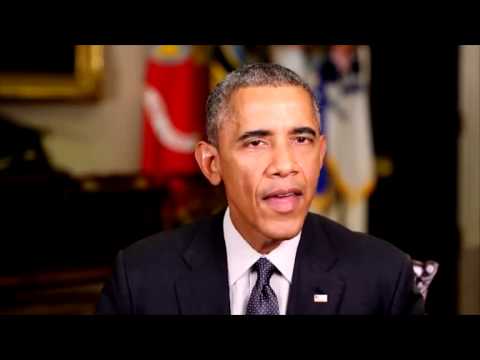 >
<
Get Involved!
It looks like you're new here. If you want to get involved, click one of these buttons!
Categories
All Politics In Nigeria

51

Elections

8

News

18

Blogs

0

Politics

1

Law & Justice

5

Entertainment

6

Gossip and Water Cooler

1

Science & Technology

0

Car Talk

0

Business

7

Sports

3

Lifestyles

1

Travel

1

Culture / Fashion

2

Literature / History

1

Romance

1

Events

0

Career / Education

4

Environment

1

Shopping / Dinning

0

Comedy & Humour

0

Chat

0

General

7