Ridiculously British: Buhari And Amaechi Enter A Police Van In London (Video)
Buhari and Amaechi were taken away in a police van in London as protection while visiting. Watch the video and you will see for yourself
I have placed a link to the the video here below for you to see.
Amaechi is seen at the far right of the video.
Although ridiculous, this is common for many governments to protect important visiting dignitaries to avoid embarrassment to the country in question, should anything go awry.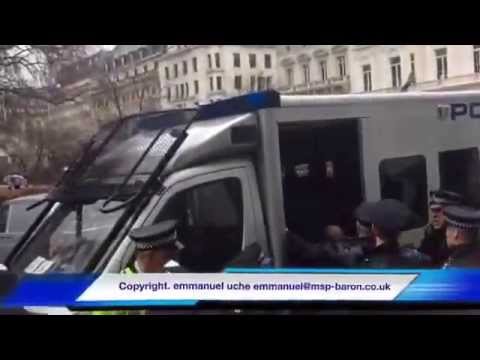 0
LOL
0
awesome
0
nice
0
sad